Formula Physical Therapy is a physical therapy practice located in an 8,800 square foot facility at 27 Lois Street, Norwalk. The practice, just off the Post Road on the Norwalk/Westport border, serves residents of Norwalk, Westport, Weston, Fairfield and New Canaan. Formula's licensed therapists specialize in manual rehabilitation therapy for orthopedic patients, sports focused therapy as well as elderly well care. Our on site fitness center, Achieve Rehab and Fitness, has accredited personal trainers, many with specializations in specific sports related, or elderly care areas.
We believe in one-on-one care and utilize individual treatment rooms while providing manual techniques, from mobilizations to stretching and manual traction.  We supervise your therapeutic exercise program in our fitness facility.  Our goal is to provide personalized, individualized one on one therapy designed to restore, maintain and promote optimal movement, function and quality of life. We develop specialized programs designed to alleviate pain, foster independence and prevent recurrence of problems. We have many sport specific injury prevention programs.  Our ultimate goal is to help patients maximize their functional abilities.
We strive to achieve significant patient satisfaction through clinical excellence. Our bright, friendly facilities provide an environment that is supportive and personalized. We strive to deliver a patient experience that is both positive and cost efficient.
The benefit of a large, co-located, private fitness center (Achieve Rehab and  Fitness) allows practical application of therapy programs for rehabilitation and well care. Availability of the f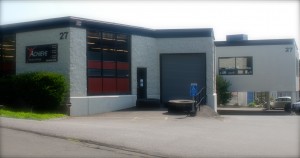 itness center training staff, with therapist interaction, facilitates smoother and safer transition from rehabilitation programs to supervised fitness programs for elderly wellness, sport specific strength enhancement or just general health well being.